 Focused, pragmatic solutions through humanity-centered service + software design
Recent industries + mediums
Much of my work has been client-confidential, but here's an idea of the types of verticals and systems I've designed for. Holler at me for more detailed stories, case studies, and videos.
Enterprise work
1 product case study // 1 service offering workshop // 1 future vision point-of-view
Unifying disparate systems to create a faster, more connected, more proactive resolution experience
Co-designing a set of enterprise offerings around autonomous vehicle data for major automotive companies
Connecting data to draft the near-future of automotive support experiences
Independent work
1 web app // 1 web app case study // 1 iOS app case study
Independent mobile web app that highlights businesses based on your values
[ In Development ]
Encouraging voter turnout and shorter polling lines by shifting initiative forward in time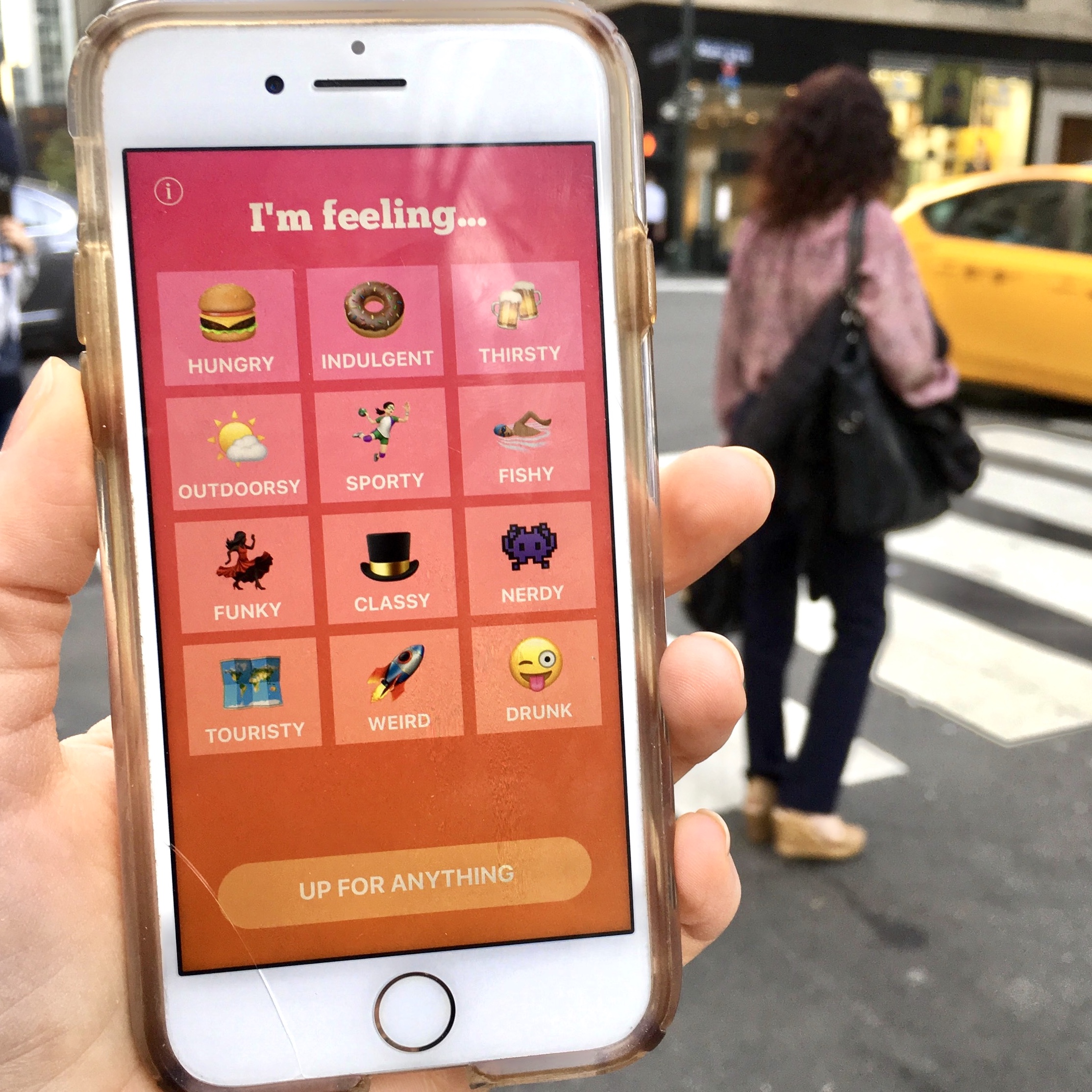 Independent iOS app for surprise destinations based on your mood
Laurels
…or is it "Yanny"?
Austin Design Week 2019 workshop facilitator — "Roads are for people: Designing Austin trips with less car and more happiness"
Austin Design Week 2019 volunteer — Sustainability Lead
Austin Fast Start pitch competition finalist — "Saddle" multimodal application
Fjord Equinox 2019 speaker — "Put Your Money Where Your Heart Is: Empowering Values-Based Consumerism" / Buoy web app
Austin Design Week 2018 speaker — "Put Your Money Where Your Heart Is: Empowering Values-Based Consumerism" / Buoy web app
Fjord Design Voices article — "Wrangling chaos, leaning into tension: SXSW learnings and how they reflect Fjord Trends 2018:
SXSW 2018 Place By Design alternate & attendee — Blindfold app
Fjord Equinox 2017 speaker — "Uncurated: The Side Effects of Personalization"
Startup: Drive hackathon runner-up — Blindfold app
Written work
Thoughts on design, behavior, technology, and inevitably Star Wars.
Like the work?
I'm currently happily employed at Fjord (formerly Chaotic Moon) but always interested in creative and impactful side projects, especially in active/mass transportation or environmental sustainability.